Yes. All Whole Food Markets, regardless of their location, accept EBT cards. Whole Foods accepts electronic food stamps, cash, major debit and credit cards, Apple Pay, and Whole Foods Market gift cards, along with many other major gift cards, such as Mastercard and Amex. However, it is important to note that EBT cards can be used at Whole Foods stores only to purchase food items approved by SNAP.
SNAP is the "Supplemental Nutrition Program" which is basically a federal program operating in every state in the United States. All the Whole Foods markets accept purchases through SNAP as well as EBT. You'll also find many of them accepting WIC too.
When you shop through EBT cards, Whole Foods will automatically mark down the non-eligible items at checkout for you regardless of where you shop. All this applies to the physical Whole Food Stores only. The online stores do not accept EBT.
Which Sprouts Stores Accept EBT Card Payments?
Simply call them. Yes, all the Sprout stores operating in the United States accept EBT card payments. Sprouts Farmer Markets offer bulk foods, vitamins, and supplements, as well as meat, cheese, and dairy products. And you can purchase any of these with your EBT card. The only limitation that applies is that you can use EBT cards only for in-store purchases and not for online purchases.
About Whole Foods
There are more than 500 Whole Foods Market stores in North America and seven in the United Kingdom. Based in Austin, Texas, Whole Food Markets sell products free of hydrogenated fats and artificial flavors, colors, and preservatives.
One of Whole Food Market's self-created standards for products to be considered "natural" is to provide people with foods that are minimally processed and are free of artificial flavors, preservatives, and hydrogenation processes. In addition, Whole Foods Market lists many products on their website as having "Unacceptable Food Ingredients". They have also stated they will not be selling meat or milk from cloned animals or their descendants.
Besides organic foods, the company also carries eco-friendly and environmentally friendly products that are certified by the USDA. As a result of successful advocacy by animal welfare groups, many stores do not sell foie gras or eggs from hens raised in battery cages because of animal cruelty concerns. The main website of the company lists the criteria the company uses to decide what foods and dietary supplements to sell.
See Also: How Many Stamps in a Book?
What is an EBT Card?
EBT basically stands for "Electronic Benefits Transfer" and so, the EBT cards are the cards used to pay for the purchases you've made in any of the stores in the US that accept the EBT card payments. With EBT cards, you can make purchases for groceries and items commonly used in your daily routine across multiple stores. EBT cards are issued to people who are eligible for SNAP (Supplemental Nutrition Assistance Program).
Can you pay with EBT at Whole Foods?
Yes. You can. Whole Foods stores not only accept EBT payment cards, but they also accept SNAP, WIC, Apple Pay, and a few other payment methods.
Can you use EBT for Whole Foods on Amazon?
Yes. You can use EBT for whole foods on Amazon if you have a valid EBT card and if you fall in a state category other than Louisiana, Hawaii, Montana, and Alaska. These four states currently are not eligible for using EBT for whole foods on Amazon.
Do Whole Foods Take SNAP/Food Stamps?
Yes. EBT cards are provided to customers who are eligible for the SNAP program. So, if you're wondering if Whole Foods takes SNAP, yes. They do. SNAP, EBT, WIC credit cards, Apple Pay, and a few other forms of payments, all are acceptable at Whole Foods Markets.
Do Whole Foods Take EBT Online?
Most Whole Food stores do not support online EBT payments. EBT cards can be used in Whole Foods stores, but they cannot be used to pay for Whole Foods' online orders. While Whole Foods' online deliveries are processed by Amazon, EBT cannot be used to pay. Apple Pay, major credit cards, and Whole Foods gift cards are all accepted at Whole Foods.
EBT is accepted by Amazon online, and Whole Foods Market is available on Amazon, but EBT cannot be used to purchase Whole Foods items. However, you can purchase some Whole Foods items through Amazon's grocery site. There are some Whole Foods brands you can purchase online, but not all. EBT is accepted by Amazon groceries even for Whole Foods 365 products.
Where Can You Use Your EBT Card?
EBT cards are accepted at many major grocery stores as well as at major retailers like Walmart and Target. EBT can also be used at some pharmacies, such as CVS and Walgreens. Furthermore, several convenience stores and gas stations, farmer's markets, and local cooperatives also accept EBT cards. Sprouts, Whole Food Markets, and many other grocery stores accept EBT card payments.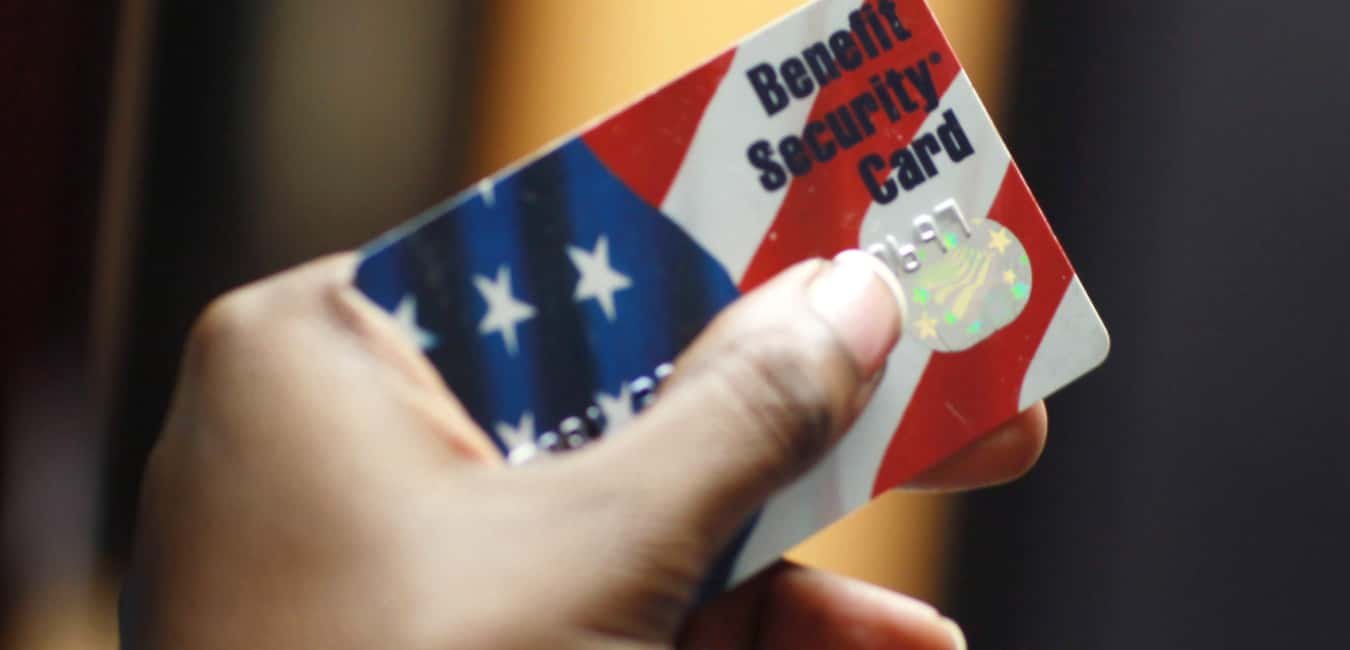 How to Use EBT at Whole Foods Farmers Market?
Using an EBT card is just like using a credit or debit card with a chip. EBT cards follow the same payment system as debit cards: swipe and pin. After you've finished shopping, swipe your EBT card at the checkout counter. When prompted, enter your four-digit secret PIN. Once entered, the transaction will be completed. To pay with SNAP funds, you must have a PIN number on your debit card.
A problem may arise if you can't afford to buy everything on your shopping list or if the items, you're looking for aren't SNAP-eligible. But nothing to worry about. There are a few options available to you. There is an option to return the items or pay with another method such as cash, credit or debit cards, personal checks, or Whole Foods Markets gift cards.
Your order can be split into multiple payment methods if this is the case. Payment can be made with your EBT card first, and the remaining balance can be paid with other payment options. We would recommend, before you go shopping, checking your EBT balance to avoid future problems. To do so, visit an ATM or call the EBT customer service line for your state.
Also Read: How Many Stamps Do I Need?
How does EBT know what you buy?
Stores know only that you are using your EBT account when you use your EBT card to buy something. Using a store's Club Card or Bonus Card, however, will make the store keep records of your purchases and may send you advertisements or coupons. These details are not provided by the EBT system.
Do Whole Foods Accept WIC?
Yes. The majority of Whole Foods Market locations accept WIC as a payment method. However, not all Whole Foods accept WIC. That is because the acceptance of WIC for a store must be authorized by the State. However, for most of the stores that accept WIC, only WIC-approved food items can be purchased at Whole Foods by using your WIC card or check.
Purchases can be made with your WIC card, vouchers, or checks approved by the WIC program. On the checks, you'll find a list of WIC-eligible items to make sure you only order approved items. If you order items that aren't WIC-eligible, you'll be rejected at checkout.
WIC is basically an extension of the SNAP program. Pregnant women, breastfeeding mothers, and children under five years of age can receive special nutrition and general healthcare benefits through WIC. The SNAP program says, "Supplemental Nutrition Assistance Program" while WIC extends it to "Supplemental Nutrition Assistance Program for Women, Infants, and Children". Currently, over 53% of infants in the US are WIC beneficiaries!
Eligible Items with WIC
Milk and Yogurt
Eggs
Cereals
Cheese
Infant formula or food
Fruit or vegetable juice
Fresh fruits and vegetables
Canned fruits or vegetables
Diced fruits or vegetables
Peanut butter
Whole wheat bread
Brown rice
Canned fish
Canned lentils
Dried lentils
Corn tortillas/whole wheat tortillas
And all other related products.
Ineligible Items with WIC
Medicinal plants and spices
Vegetables that are creamed or that are added to sauces
Fruit-nut mixtures
Peanuts or other nuts
Utensils or devices used to feed
fresh seafood
breakfast drinks or sports drinks
Fast food
fried vegetables
mixtures of vegetables and grains (rice or pasta)
A mixture of vegetables with noodles, nuts, or sauce packets
Garlic and peppers on a string
Decorative pumpkins, gourds, fruit baskets, and veggie trays for party tables
Food combinations for infants such as spaghetti and meatballs
Drugs or medicines
And other related products
Whole Foods Grocery Delivery with EBT – Can I Use EBT for Whole Foods Delivery?
Currently, EBT can't be used to pay for online deliveries or store pickups at most Whole Foods locations. The federal pilot EBT program does, however, accept EBT at some Whole Foods locations.
It allows SNAP recipients to order groceries online and adds EBT as an online payment method in every state. If Whole Foods delivery is available in your area, you can usually register through Amazon to see if your EBT can be used.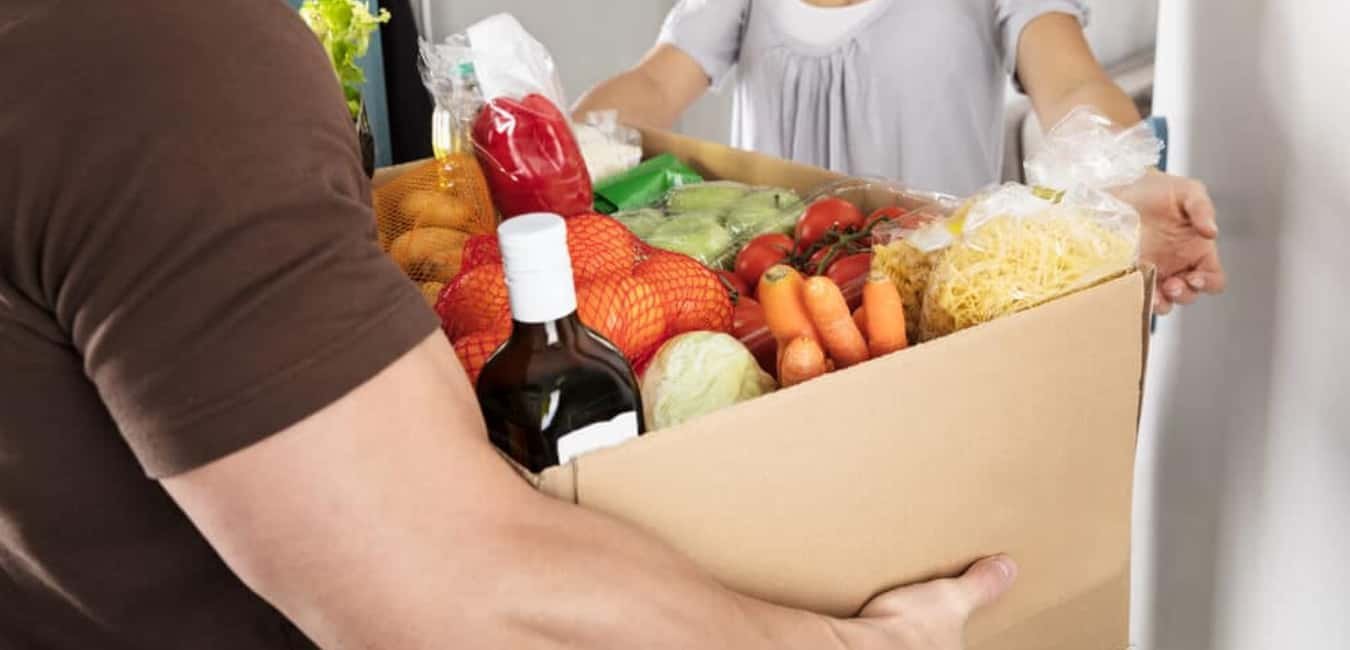 Amazon Fresh, Amazon Pantry, and Amazon Grocery allow you to purchase Whole Foods items with your EBT. Amazon Fresh delivery service enables also you to buy SNAP-eligible Whole Foods items online since it accepts EBT.
Can you use EBT at restaurants?
Fast food restaurants do accept EBT cards, but not every user is permitted to use them. In order to purchase food at designated restaurants, you must qualify for the Restaurant Meals Program (RMP) and your state must offer the program.
Read Now: Does Walmart Sell Stamps in 2021?
What is SNAP?
SNAP is a health-related program that was founded back in 2008 with the goal of providing people with a natural and healthy diet that would be free of hydrogenation processes, preservatives, and artificial flavors. People who are beneficiaries of SNAP can use EBT and WIC cards for their purchases at most grocery stores in the United States.
EBT and WIC fall under the category of the SNAP program.
Whole Foods – Hours of Operation
Most of the Whole Foods stores are open 24/7. Some might also have specific timing for staying open from morning till evening or midnight. As far as the official holidays are concerned, you'll find most of these stores closed such as on Thanksgiving and Christmas Eve. While some might be open for limited hours.
Conclusion
In-store purchases at Whole Foods are eligible for EBT and WIC. The health benefits of organic and natural foods are available at Whole Foods Stores. You can use your EBT card to shop for SNAP-eligible products. Amazon Fresh is another way to order Whole Foods products online.
Using EBT/SNAP or Cash benefits at Whole Foods is like shopping at any other grocery store. Even easier, EBT automatically deducts what it pays for, then leaves the rest as a balance, allowing you to complete it with a second transaction. You will no longer have to separate items before checkout! Whenever you plan to pay with WIC, call Whole Foods beforehand to verify that they will accept it.