You might be wondering where and how you can use your EBT card if you're one of the 42 million Americans who get SNAP benefits. Well, we've got you covered!
Here's everything you need to know about using your EBT card at Walmart.
Does Walmart Accept EBT?
Yes, Walmart does accept EBT! For people receiving SNAP benefits, EBT is a valuable method for purchasing food.
For many families, EBT is their sole means of payment. They can use their benefits at the stores that accept EBT.
Almost all Walmart stores carry a wide range of grocery items. All types of produce, canned goods, and other foodstuffs are available in these grocery sections for entire communities.
Walmart is sometimes the most affordable grocery store for many communities and that's the reason it's pretty much popular among people as well. And the best thing about Walmart is – You can make online purchases as well using your Walmart online account!
This article includes answers to all your queries related to the use of EBT at Walmart. Continue reading for further details.
Here's what you need to know next!
Does Walmart Online Take EBT?
Walmart's customers wonder whether it accepts EBT since EBT is used by more than 40 million customers. So, the answer is yes. Walmart Online does take EBT but this facility is yet NOT available in six states: Alaska, Louisiana, Manie, Arkansas, Hawaii, and Montana.
Since Covid-19, a lot of customers have started shopping online. Store shopping has decreased in recent years. However, online shopping is on the rise.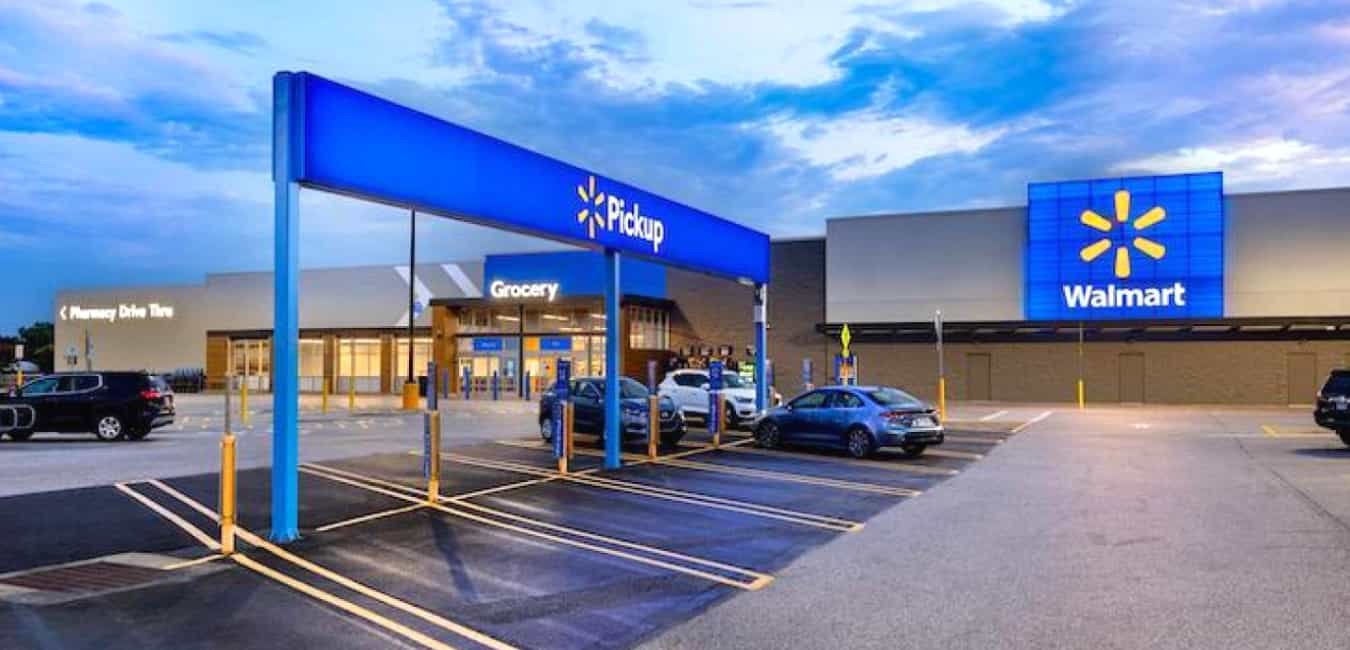 What Can You Buy with EBT at Walmart?
EBT card can be used to buy all the eligible, SNAP-approved items at Walmart. Basically, you can buy all the grocery or food items that are uncooked or non-prepared.
Whether or not food stamp benefits can be used to purchase items is determined by the United States Department of Agriculture (USDA).
For example, here's a list of the type of items you can buy with EBT at Walmart.
Fish, meat, and poultry
Dairy products such as milk, yogurt
Fruits and vegetables
Snacks, cereals, and bread
Soft drinks
Food preparing plants
Non-alcoholic beverages
What Can't You Buy with EBT at Walmart?
Prepared foods as well as items that fall under the category of non-food items are not allowed to be purchased with your SNAP EBT card.
Here's a list of the type of items you cannot purchase with WBT at Walmart.
Non-food grocery items
Medicines and drugs
Alcoholic beverages and products containing tobacco
Diapers and personal hygiene products
Cigarettes, wine, etc.
Hot prepared food
Pet foods
Which Walmart Stores Accept EBT Online?
There are a total of 44 states throughout the United States where Walmart accepts EBT Food and EBT Cash for online transactions.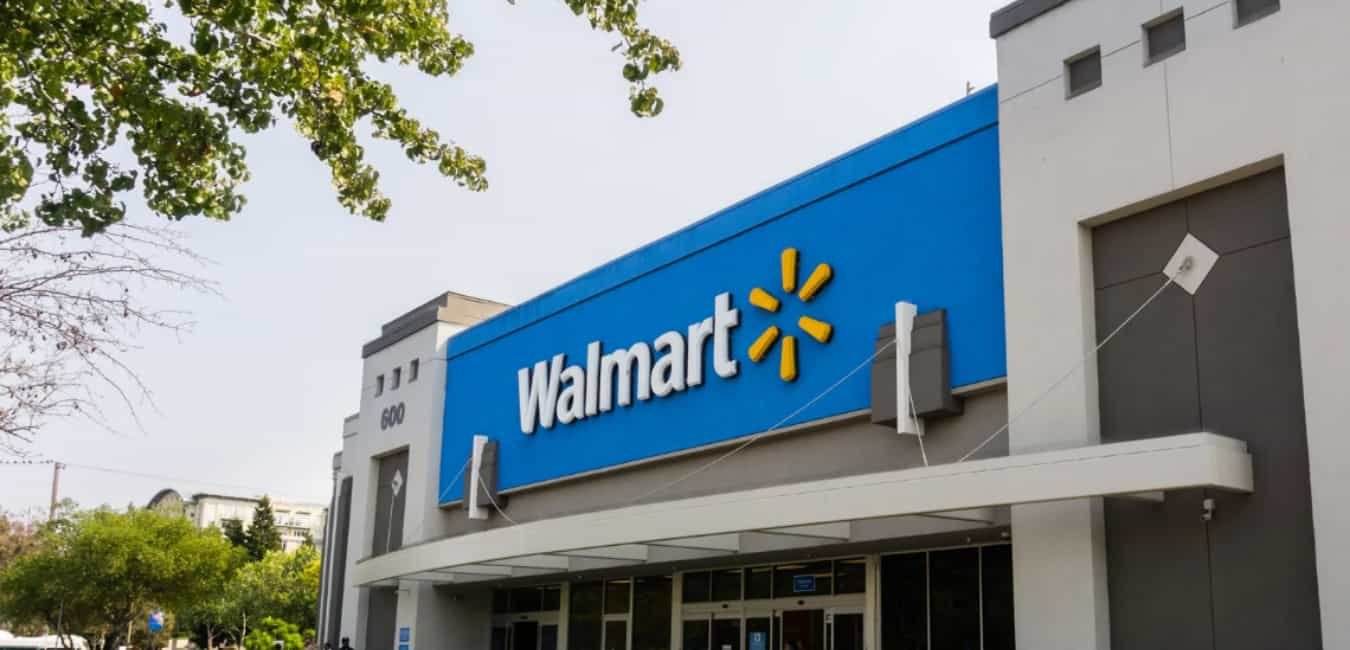 Alaska, Arkansas, Hawaii, Louisiana, Montana, and Alaska are the only states in which you CAN NOT use your EBT benefits at Walmart's online store.
Residents of these states may use the EBT benefits for in-store shopping. However, Hawaii does not have any Walmart stores yet.
Does Walmart Accept EBT for Grocery Pickup?
With Walmart's store pickup, online shopping has never been easier. With the convenient online ordering process, you can order the essentials you and your family need anywhere and pick them up for free. ShopRite, Walmart, and Amazon all allow you to order groceries online for pickup or delivery with your SNAP benefits or P-EBT benefits.
Can You Pay with EBT on Walmart?
Yes. Except for a few states, Walmart in almost all states accepts EBT. EBT is a payment method that must be added to your Walmart.com account before you can use it. EBT cards can be used for quick payments at Walmart stores as well as online at walmart.com.
Walmart.com makes it easy to add EBT as a payment method. Once you add the EBT payment method to your online grocery account, you can pay your order electronically.
If you want to use your EBT Card at Walmart, call the store first to make sure they accept your benefits.
Using your EBT Card to shop at Walmart will not be possible if your local store does not sell food stamps-approved items. When you go to Walmart, you don't want to discover that they don't carry grocery items or that the things you can purchase with your EBT card are limited.
Can You Use Food Stamps Online at Walmart?
Yes. Food Stamps is basically another name for the SNAP (Supplemental Nutrition Assistance Program) benefits. So, customers can easily use food stamps online at Walmart.
Moreover, after Covid-19, there has been a rapid increase in the number of people who started purchasing online. Many of the customers of Walmart shop online through their Walmart online account using food stamps benefits without any problem.
Although there are a few states that DO NOT accept food stamps online, such as Louisiana, Alaska, Montana, etc. The Walmart stores that are approved for EBT benefits definitely accept food stamps.
In case you're wondering "Does Walmart sell stamps?" You may read it here.
How to Pay with Food Stamps at Walmart?
For the payment after shopping online through food stamps benefits, you'll have to make a Walmart account through the Walmart.com website. Firstly, Walmart online does not accept food stamps from Montana, Alaska, or Louisiana.
To use food stamps/SNAP on walmart.com, you have to add it as a payment method. The process is easy though. Payments can be made quickly once the food stamps have been added successfully as a payment method.
Here are the steps to be followed.
In any Walmart superstore, you can find a POS (Point of Sale).
Give the POS representative your EBT card.
He or she swipes the card.
Identify yourself with your 4-digit EBT PIN (Personal Identification Number).
Confirm the amount before continuing.
Receive your payment receipt after the EBT payment has been successful.
How to Use EBT Card at Walmart?
The usage of EBT at Walmart is the same as that at any other grocery store that accepts EBT payments. Or in more simple words, the use of EBT is very much similar to the use of a debit or credit card.
All you have to do is swipe it through the machine on the counter when you're done shopping. You'll be asked to enter a 4-digit secret pin. After you've entered your pin, your EBT account will be accessed, and the amount would be deducted.
How to Purchase with EBT at Walmart Online?
First of all, the EBT card must be added as a payment method to Walmart's pickup and delivery account for customers to purchase items with their EBT card.
You'll have to visit Walmart's online website to place an EBT order. To place an order, you must first create an account. This step cannot be skipped.
STEP 1: Updating Your Walmart Information
Set up a Walmart pickup account. Log in to your account if you already have one. To add your EBT card to your Walmart account, click on 'Payment Methods' and follow the prompts.
Select 'Save Card' after entering your card information. Once saved, your EBT card cannot be used for all items eligible for SNAP under USDA guidelines.
STEP 2: Adding Items to Your Cart
Add items to your shopping cart after updating your payment information. You can add any item to your cart during this time – not just foods.
Alternate (non-SNAP) payment methods are available for items not eligible for EBT. During your check-out process, a separate EBT food-eligible total will also appear.
STEP 3: Pay with your EBT card
Now proceed to the checkout process. The payment method selection screen will appear. To use your SNAP benefits to pay for EBT-eligible items, place a check in the EBT card box.
To use EBT for the purchase, manually enter the payment amount.
You cannot use EBT for all items. A debit or credit card can be used to purchase items that are not covered by EBT.
Once the EBT payment is confirmed, select 'continue'.
STEP 4: Completing and placing the order.
You will then be directed to an external page where you will need to enter your EBT card's PIN.
You will be returned to Walmart's checkout page after entering your pin and selecting continue. To complete your purchase, click the 'Complete Your Order' button.
EBT Benefits at Walmart Online
The biggest benefit of shopping online from Walmart is that you order stuff while sitting at home and get the items delivered to your doorstep. Furthermore, you can order eligible as well as non-eligible items online.
At the time of payment, you'll have two different bills. One for the eligible items that you'll pay using your EBT card, and the other one for the non-eligible items. You can use your debit or credit card for this payment.
Will Walmart Refund EBT Purchases?
Yes. You can receive a refund at pickup and online for EBT purchases made at Walmart.
A cardholder must go to the Customer Service desk of the Walmart store from which they paid for their order through the Walmart pickup and delivery service.
Refunds will be processed at the store by a Walmart Associate. Since federal law prohibits the refund of cash for items purchased with SNAP benefits through EBT, your EBT card will be credited directly for the refund.
You must bring your photo ID and your EBT card with you when you make a return in-store.
In case you made an online purchase and want to get a refund, Walmart requires that you submit an online customer support ticket.
Can You Manually Enter your EBT Number at Walmart?
Yes. You can request the manager to let you enter the pin yourself and you'll surely be allowed to do so.
What Stores Accept EBT Online?
The only retailers currently accepting EBT cards online are Albertsons, Amazon, Safeway, Vons, and Walmart.
Does Walmart Accept EBT – FAQs
Can you buy gingerbread houses with EBT at Walmart?
Yes. Most probably, you can. With shopping stamps, you can purchase multiple shopping carts and gift boxes too. But just to make sure, you can ask from the counter.
Can you use EBT on Walmart app?
Yes. The states that allow online shopping through EBT cards also allow using of EBT on the Walmart app.
What can you buy with P-EBT at Walmart?
If you qualify for the P-EBT program, you can use the funds to buy fresh, canned, and frozen food, such as fruits and vegetables, meat, dairy, eggs, dry goods, and seeds that will grow your own food. However, toiletries, diapers, alcohol, tobacco, and other non-food items cannot be purchased with P-EBT funds.
Can I use EBT for Walmart grocery pickup?
Yes. Walmart grocery stores allow pickups as well. You can order grocery items and pick them up when convenient for you.
Final Verdict
We hope this article would have been helpful to our readers.
Remember, only EBT-eligible items can be bought using your EBT card at Walmart. For online shopping, you need to have a proper Walmart account with updated payment methods every time you want to switch to a different payment method.