If you're confused about whether or not you can use your EBT at the famous Subway, we've got you covered already! The short answer to your question is yes. does Subway take EBT? But because Subway is a restaurant, you cannot purchase every kind of food with your EBT card. Also, every EBT cardholder is not eligible to buy items from Subway using EBT. There are restrictions to both, who is making a purchase and what is being purchased!
In case you're wondering if you can use food stamps at Subway, here's an answer. Yes, you can. Subway food that can be purchased with food stamps depends on whether your state participates in the Restaurant Meals Program. According to SNAP rules, EBT cards can only be used to purchase staple food items for home preparation. There are no hot or prepared meals you can purchase at the point of sales, such as fast food and deli food.
The USDA has established the Restaurant Meals Program (RMP) to provide meals to disadvantaged groups.  In order to be eligible for the program, you must meet your state's requirements. RMP is mostly for disabled people, the homeless, and the disabled who cannot cook.
About Subway
Known for its fresh submarine sandwiches, salads, and non-alcoholic beverages, Subway is an American fast-food restaurant. There are about 24,600 Subway shop locations in the United States. To find a Subway restaurant open 24 hours, you may use their locator.
Many Americans, including the elderly, the disabled, and the homeless, rely on restaurants such as Subway, that accept EBT to eat. Additionally, it caters to those who cannot prepare or carry meals at home, as well as those who don't have the means to do so. Therefore, a Subway nearby would make your life simply easier.
Whether you are working long hours or relaxing after a long day, you can enjoy a sandwich or salad at a Subway restaurant near you to recharge and regain your strength. Even if it's late at night, Subway would still be there to serve you.
Does Subway Take EBT?
Yes. Subway does take EBT. SNAP recipients can use food stamps to purchase sandwiches at Subway in states participating in the Restaurant Meals Program (RMP). States like California, Michigan, Maryland, and a few others elaborate RMPs.
It depends on your state and whether your state participates in the Restaurant Meals Program when it comes to using food stamps at Subway. Therefore, the issue is less whether Subway sells hot or prepared foods at the point of sale for the elderly, the homeless, and people with disabilities than whether your state extends SNAP through the RMP.
There are some Subway locations that accept EBT for cold food items if you live in a state that does not participate in the RMP. A manager usually decides whether to hire somebody who is 14,15, or 16 years old vs. a restaurant that employs younger people. In states without the Restaurant Meals Program, it is rare to find Subways accepting EBT.
In a nutshell, here are the conditions for Subway accepting EBT.
EBT is accepted at Subway stores only. Subway's app and website do not accept EBT.
Additionally, Subway restaurants must be members of the Restaurant Meals Program.
When you only purchase cold foods, Subway may accept EBT at locations that do not participate in the RMP.
Can You Use EBT at Subway?
Most people will be able to use their EBT cards to purchase food from Subway, depending on the laws in their area. However, you must make the purchase in-store and not online. Subway does not accept EBT cards online or through its app.
You may only use your EBT at Subway to buy cold items if you live in a state without a restaurant meal program. You can cook these items at home.
How Does EBT Work at Subway?
For those eligible for benefits, you may order any EBT-approved item from the Subway employee. You may customize your subs and salads as you wish and check out as usual. In order to do so, the account must be established in your name and funds must be loaded on your EBT card at the beginning of every month. You will receive a plastic card, similar to a bank debit card, that you can use to make qualified purchases.
The local employee will explain how to select the PIN (Personal Identification Number) that is required to use the card. Subway accepts the Supplemental Nutrition Assistance Program (SNAP) debit card, so if you qualify, you can use it at any of their point-of-sale registers to purchase selected items.
Where Can I Use My EBT Card?
Food stamps are usually used at grocery stores for purchasing food. Therefore, EBT is not accepted at many restaurants. Others accept it, anyway. However, whether your state has an RMP in place will determine which fast-food restaurants accept EBT. RMPs are currently only available in a small number of states, which limits your options.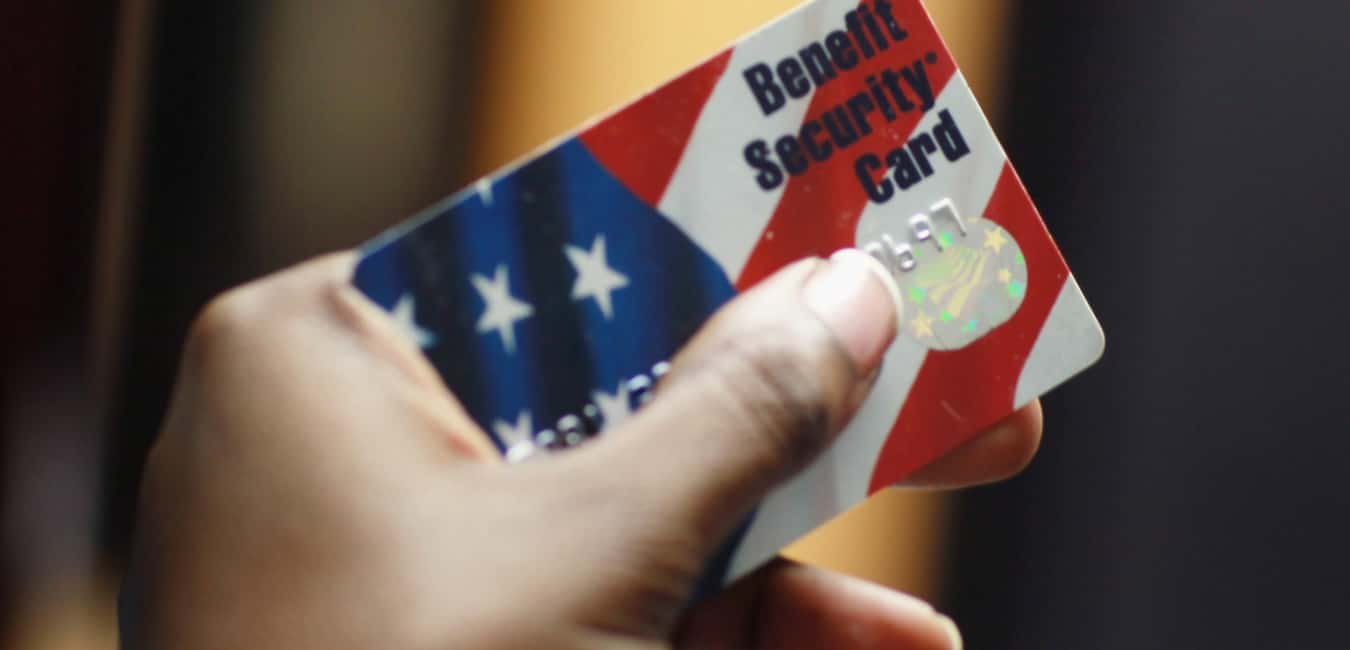 Currently, restaurant meals are offered in the following states:
Rhode Island (in selected counties)
California (also in selected countries)
Arizona (currently, the only state with state-wide RMP coverage)
The list could grow in the future as more states consider adding RMP. Currently, however, this program isn't available in many states. As a result, many restaurants in the country don't accept this payment method.
Does Subway Take EBT Near Me?
The best to find out whether the Subway near you will take EBT or not, you may call the store yourself and ask them. In general, with the expansion of the SNAP program to include restaurants, many stores, such as Burger King and Carl's Jr around you, will accept your EBT card.
There are also some others that now accept the EBT benefits. They are:
KFC, McDonald's
Papa John's
Popeyes
Rally's Taco Bell
Quiznos
Wendy's and Wingstop
Papa Murphy's Pizza Hut
Does Subway Take EBT in Oregon?
Yes. Subway does take EBT in Oregon. The EBT card used in Oregon is known by the name of Trail card. These cards are used in the same way as EBT. You can receive SNAP and cash benefits using the Oregon Trail card. However, restaurant purchases are prohibited with this card in Oregon.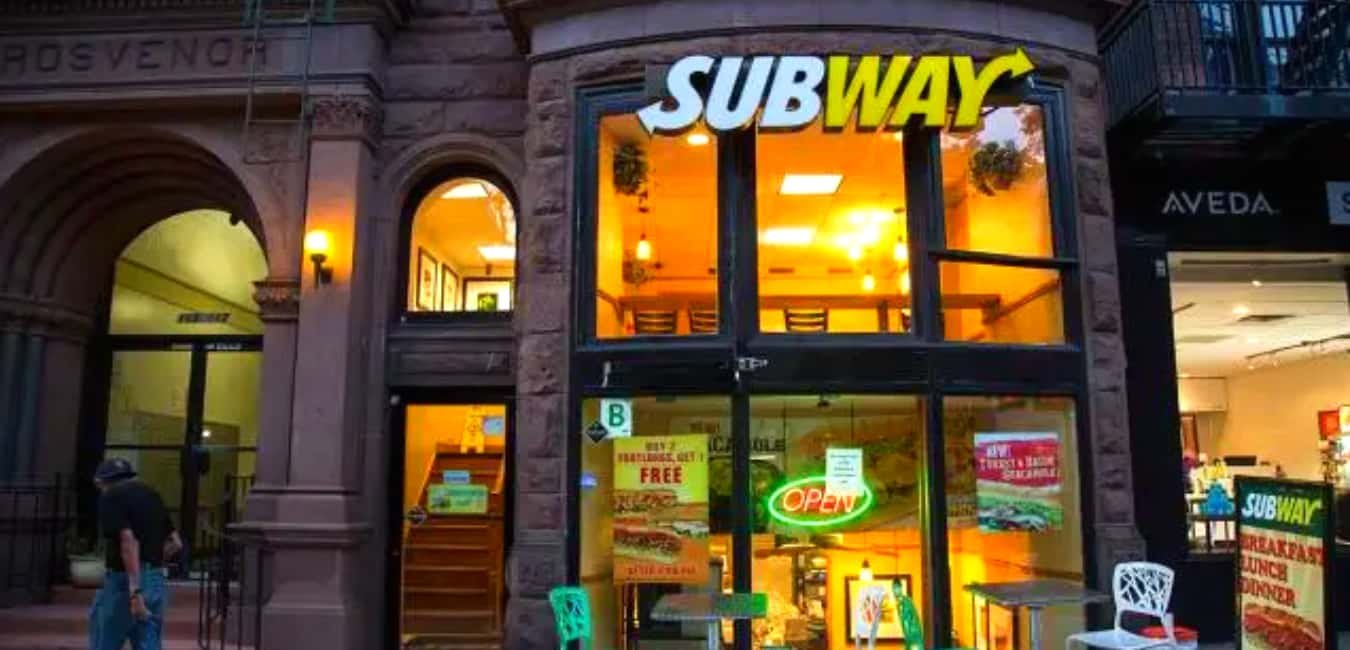 Does Subway Take EBT in Washington?
Yes. Subway does take EBT in Washington but again, not every EBT cardholder would be eligible. Residents of the state of Washington may apply for this benefit program if they meet one of the following requirements:
There is a balance of less than $2,001 in your bank account (savings and checking combined)
Under $3,001 in your bank account (savings + checking combined) and live with one of the following people:
60 years and older
You, your child, your spouse, or a parent with a disability
Does Subway Take EBT in Florida?
Yes. Subway in Florida also accept EBT card and there are conditions for that too. You can only buy staple food items with an EBT card to bring home and prepare yourself.
At the point of sale, you cannot purchase hot or prepared foods. Thus, if you live in a state with the Restaurant Meals Program and qualify, you can use your EBT card at Subway to purchase hot or prepared foods.
Does Subway Take EBT in California?
Yes. Subway does take EBT in California as well. The Golden State Advantage Card is known as California's EBT card. Subway is one of the restaurants that accept EBT as part of the RMP, which is administered by the state. SNAP/EBT cards are accepted at all Washington State retail stores that accept them. The card can also be used in all 49 other states, as well as the District of Columbia.
Does Subway Take EBT in Texas?
Yes. Subway does take EBT in Texas, but they do not offer an RMP.  Through the Restaurant Meals Program (RMP), SNAP beneficiaries who are elderly, homeless, or disabled may purchase prepared or hot food from participating restaurants and delis. Unfortunately, Texas doesn't support that.
Does Subway Take EBT in Colorado?
Yes. Subway in Colorado also accepts EBT. EBT cards are accepted in U.S. retail locations that display the EBT or Quest logo. Quest cards are the EBT cards used in Colorado. If fraud is detected in certain cities or states, your card may be blocked.
In such cases, you will have to call the credit card company to have the card unlocked.  Once you're approved for benefits, you'll get the Colorado Quest Card.
Does Subway Take EBT in Missouri?
Yes. Just like in other states, Subway takes EBT in Missouri as well. In the United States, including Missouri, you can use the EBT card at any grocery store or retail location displaying the QUEST Mark, or ATM displaying the QUEST Mark, STAR, or SHAZAM logos.
Can I Use My EBT Card Out of State?
Yes.  All 50 states allow you to use your SNAP benefits. The SNAP program is federally funded and achievable between states. People who receive SNAP tend to live in border states, such as New York and Rhode Island, and New York, and shop there. Frequently, large supermarkets are closer and more affordable.
SNAP benefits can also be used while out of state if you're temporarily visiting family and friends. You should not be assumed to have abandoned your Massachusetts residency or threatened with closure of your SNAP case simply because you're shopping out of state. The Law Reform Institute related to your state can help if you receive a letter from the DTA requiring you to prove your residency because you used your SNAP out-of-state.
Does Subway Take EBT – FAQs
Can you buy pumpkins with food stamps?
Yes. You can. Pumpkins come under the list of items that are eligible to buy with your EBT card. So ye, they are edible to be purchased with SNAP benefits. However, items that are solely ornamental, such as gourds and pumpkins, are not eligible.
What cannot be bought with EBT?
The following types of items are not eligible for SNAP benefits: • Pet food • Vitamins and medicines • Soaps • Paper products and household supplies • Cosmetics. • Grooming items • Alcoholic beverages and tobacco
Conclusion
Subway has more than 24,000 restaurants in the United States and offers delicious sandwiches, salads, and other food items with a wide range of toppings. In states participating in the Restaurant Meals Program (RMP), Subway is one of the SNAP-approved fast-food restaurants that accept food stamps. As long as your state participates in the RMP, then you can spend your SNAP funds at Subway.
One important thing to note here is that Subway restaurants take EBT for only in-store purchases. There is no EBT option on the subway app, nor does it accept payments online.