United States Postal Service, being one of the largest and the most trusted employers of the United States, serves its customers in the best way possible. The teams at post offices are super cooperative and always ready to answer your queries anytime. One great benefit of using USPS for delivering your packages is that you can also pick up your package from the USPS post office before delivery. In this article, we're going to help you with know-how.
Sometimes, during hectic everyday lives, it could be difficult for you to be available for receiving your package. Or there could be plenty of reasons that you'd need to pick up your package before it is scheduled to be delivered. And for that, USPS offers different services that allow their customers to pick up their packages before the final delivery.
So, yes! You can pick up your package from USPS before its final delivery. If you're wondering "How do I pick up my package from USPS?", we got you covered already. In this article, we're going to talk about the procedure you'd have to follow in order to pick up your package.
How to Pick Up Your Package from USPS Before Delivery?
While you can definitely pick up your package from USPS before it is out for final delivery, it is not just as simple as going to the post office and picking up your package. There are certain policies you'll have to fulfill along with planning the pickup of your package in advance and letting the USPS services know.
Here are some steps to follow.
Make sure your package isn't out for delivery yet
USPS should be notified when you'll be picking up the package
Label your shipping label with 'Hold for pickup'
Intercept the package
Pick up your package
1: Make Sure Your Package Isn't Out for Delivery Yet
In order to pick up your package from USPS, it is important to make sure that you start the process before the package has been sent out for delivery.
Any package or mail that has already been released for delivery cannot be kept on hold for its pickup from the recipient. For information related to your package's status, you'll need to track your order through the website.
2: USPS Should be Notified
You may not receive your package if you arrive at a USPS location without notifying USPS that you plan to pick it up. USPS processes a large volume of orders every day, so you need to notify them that you will be picking up your package and where you will be picking it up. For notifying the USPS, you may use any of the two following methods.
Label your shipping label with 'Hold for Pickup'
The location of where you want your package picked up can be specified when creating a shipping label. This is however much simple and easier way to pick up your package before it gets delivered. It directly eliminates the option of 'delivery' for your package and holds it up for pickup by you.
Now, to mark up your shipping label, here are the steps to follow:
Go to USPS.com and visit the Click-N-Ship page.
Sign in to your account if you have one. If you don't create one.
To hold for pickup, instead of entering your delivery address, scroll down to the "More Actions" section and select "Hold for pickup at a post office".
Using the Zip Code search, choose the post office where you would like to pick up your package.
Next, create a shipping label as normal.
See Also: How Many Stamps in a Book?
Intercept the Package
'Hold for Pickup' is a USPS-exclusive service. When you select Hold for Pickup, your package will be held at a specific USPS facility so you can come to pick it up yourself. USPS will notify you when your package is ready for pickup when it reaches the specified USPS facility.
To opt for the hold for pickup service, go to the hold for pickup option on the webpage of USPS and follow the steps required to complete the procedure.
Hold for Pickup is a USPS service provided through the "Intercept a Package" program. Intercept a Package, a USPS feature, not only lets you hold packages for a pickup but also lets you re-direct packages that haven't yet been delivered to new locations. This service is not available for all packages. However, it is available for most domestic packages, letters, and flats with tracking numbers, and a few mail classes as well.
Here are some important things you must know about Intercepting a package.
No matter how the package is sent, it will be redirected as Priority Mail, and you will have to pay Priority Mail rates.
Your new delivery address will incur a fee and you will be responsible for all additional postage required.
Although USPS does everything it can to locate your package and redirect it, they cannot guarantee that it will be intercepted given the volume of packages they process. If the package can be delivered to the pickup location, you will only be charged for the service.
3. Pickup Your Package
Remember, it is possible for only the person whose address appears on the shipping label to pick up the package. To pick up your package, simply go to the USPS facility you designated in step 2 with a valid photo ID during their business hours, to pick up a package you are addressed to.
What is the difference between USPS "hold mail" and USPS "hold for pickup"?
In USPS Hold Mail, your mail can be safely stored for up to 30 days at your local Post Office facility while you are away. Using a forwarding service will enable you to hold mail longer or reroute it.
While the 'Hold for Pickup packages' is sent directly to an address rather than being left at the recipient's residence. Following this, the package is held at the Post Office until it can be picked up anytime during business hours, at a time convenient for the recipient.
Read Further: How Many Stamps Do I Need?
How to Track Your Package with USPS?
To track your package with USPS, follow these steps. Before you start, make sure you know your package tracking number.
Check out the United States Postal Service's website.
Click on "Track and Manage".
Now, to track your package, you'll have to enter your tracking number under the "Track and Manage" option and press enter.
You'll be shown the current status of your package.
Is Your Package Held Up By USPS?
In order to find out where your package is, you'll need to consult the tracking information that has been provided to you by the USPS. When it comes to considering package intercepts, this tracking system provides more data than most people recognize.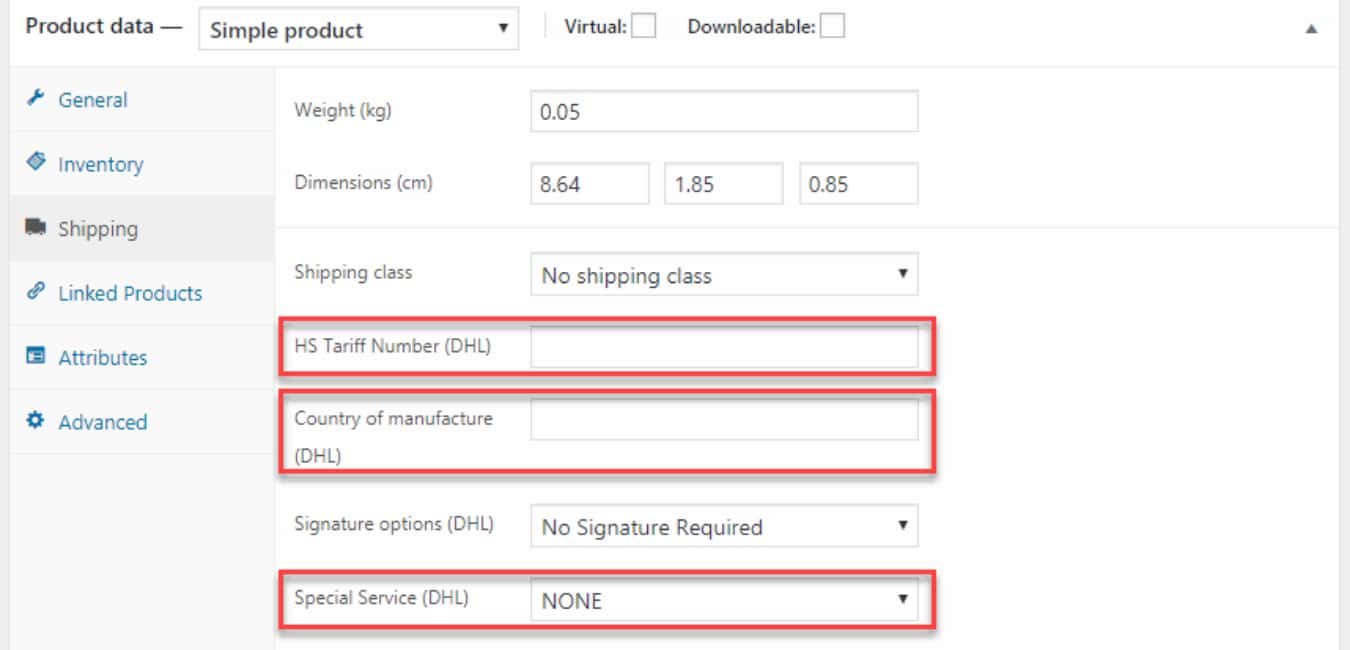 To begin with, tracking information will tell you which part of the USPS infrastructure is responsible for transporting your package. USPS usually takes care of shipments from start to finish for people who purchase items online or use USPS for shipping. That's often the case. Sometimes, though, additional shipping partners move your package closer to you before it reaches the last mile of USPS infrastructure.
In some cases, a package might be handled largely by an outside company like FedEx until it arrives at your local post office, where the USPS will further process it.
Can I Pick Up a Package from USPS Before Delivery on Sunday?
Unfortunately, No. There are no scheduled pickups on Sunday by USPS. All USPS mails are delivered on weekdays and on Saturdays. Sundays are when the U.S. post office delivers some Priority Mail Express packages and Amazon packages in certain regions. However, First Class and Priority Mail are also not delivered on Sunday.
Can You Pick Up a Package from USPS Distribution Center?
Yes. You can either pick up intercepted packages at your local post office, a USPS distribution center, or the new addresses they have been redirected to.
Where do I pick up my mail if it is unable to be delivered?
Sadly, you cannot pick up the mail until after it has been delivered. The United States Postal Service system is designed to deliver mail; it cannot retain mail to allow pick-up in person.
To search for missing mail, submit an inquiry in the Missing Mail application, or let the post office know if your mail piece has not arrived within 7 days. If you call 1-800-ASK-USPS (1-800-275-8777) you can speak with a Consumer Affairs representative who will be able to assist you.
Can I pick up a package from USPS if I missed the delivery?
Yes. In case you've missed the delivery, in any case, you can still get your hands on your package safely. In accordance with the instructions on the back of your Redelivery Notice, you may pick up the package at USPS's local Post Office. After the specified date and time on the form 3849 delivery notice, customers can pick up the item at the Post Office.
Check This Amazing Guide: Where to Buy Stamps
What happens if USPS Cannot deliver a package?
When the US Postal Service fails to deliver your package, they typically leave a "Redelivery Notice" on your door or in your mailbox so that you know a delivery attempt was made. You can then wait for the redelivery in the coming days or simply contact the postal office for further details.
Can I call USPS to see where my package is?
USPS Tracking can be used to see the current status of your package or mail before you call the USPS post office. You can view your incoming mail using USPS Informed Delivery. In some cases, mail may not reach its intended destination on time. In that case, it is okay to wait for your package for one more day or two.
Our Verdict
The short answer to this long discussion is that your package can't be picked up before delivery WITHOUT approval. Before you can pick it up, you need to have it approved. After it's been approved, you're free to pick it up. It's likely that you'll get approval more quickly if you had a valid reason, such as the possibility that you might not be at home when the parcel is delivered, or in case you had an emergency.
Luckily, when it comes to picking up your packages before they go out for delivery, you have plenty of options with the USPS services for rerouting, redirecting, or holding your packages.